Above ––
Life on the edge of the Ciliwung River began long before Dutch colonial rule. But today citizens are regularly evicted from their homes along the riverbanks to allow for the development of land and the construction of towers to further buoy the real estate market. Here a settlement has been razed weeks earlier to make way for, first, concrete barriers, and later, residential towers.
Photograph by Elise Hunchuck (2017).
Fieldwork:
Kehidupan di pinggir Kali Ciliwung / Life on the edge of Ciliwung River






We might ask: who would learn from this?
Can someone teach me that I see a tree?
Ludwig Wittgenstein [1]



How does water enter and exit the Ciliwung River of Jakarta? What shapes does it take, what are its impacts and uses and interactions with the lives of the neighbourhood?

The mega-city of Jakarta – the greater district of Jabodetabek – is home to some thirty million people and is located within a large, shallow delta with mountains to the south and the sea to the north. During heavy rainfall –and especially during monsoon season, its geographic situation means the city fills with water due to the drainage of the mountains to the south and the sea to the north. Its geologic situation is exacerbated by the impervious surfaces that constitute a mega-city – often with the result of water coming from all directions at once.

In January of 2017, I was invited by the Jakarta office of the MIT UrbanRisk Lab to assist in a documentary survey of the Ciliwung River during monsoon season, looking to examine the life of water in the mega-city as we asked questions about the dynamics of coastal precipitation and flooding in relation to class consciousness and other issues related to water as a political medium.

As a set, these images are not intended to form or suggest a comprehensive survey of the river, nor to simplify the multiplicity of issues faced daily by its residents in relation to water infrastructure, systems of governance, or forms of livelihood. Instead, they are meant to document typically unseen edges of water to begin to understand how landscape architecture, architecture, and urban planning might meaningfully participate in interdisciplinary research and advocacy around the politics of water in Jakarta and comparable mega-cities, and, beyond.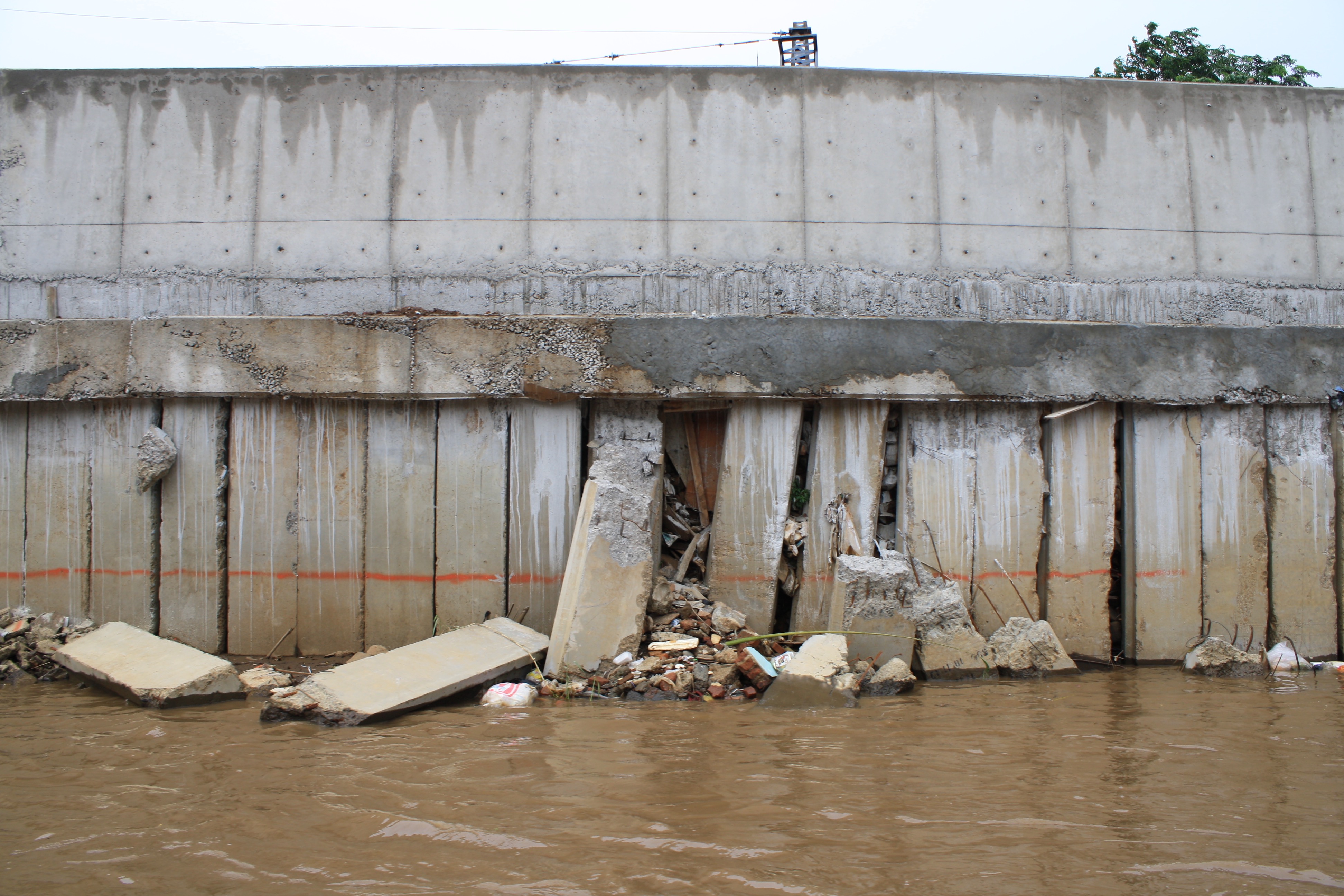 Above ––
All photographs taken by Elise Hunchuck (c. 2017).
For reproduction or use elsewhere, please contact elisehunchuck [at] gmail [dot] com